Just The Tonic - Comedy Shindig with Bill Bailey
Hillside Farm, Ware.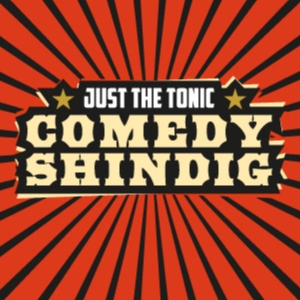 More information about Just The Tonic - Comedy Shindig with Bill Bailey tickets
As safety is our number one priority, we're sure you'll agree that we should all take basic steps to protect everyone else at the Just the Tonic Comedy Shindig on 22 August 2021 from the ongoing risk of Covid-19.
To ensure nobody is excluded and to create a completely safe environment at the festival, that complies with our local authority licence regulations, please follow one of the three simple entry requirements, which are:
Proof of a negative lateral flow test, no earlier than 48 hours before the festival weekend.
Proof of double vaccination at least 14 days before the festival weekend.
Exemption from proof
We believe that these steps will create an environment in which everyone can be confident, that, due to the outdoor nature of the event, the increased hygiene steps by the festival team, and the collective efforts of all staff and attendees, to demonstrate Covid-Secure status, the risk is properly controlled and managed and everyone can, for once, think about enjoying themselves properly without the mental drain of worrying constantly about Covid-19.
Just click the link here to our website https://churchendcomedy.com/#id-covidentry that details how to confirm your proof, to show with your entrance tickets, in a quick and easy way, or how to confirm exemption.
Please note that all e-tickets are being emailed out in the next couple of days, by early next week, and for all information in relation to what you can bring, opening times, etc, please use our website at: https://churchendcomedy.com/event-info/ If you can't find the information you're looking for our email is info@churchendcomedy.com
Our job is to ensure that you are all safe, happy and going to have a fantastic day to remember.
See you at the festival
Church End Comedy team